Ok, I'm really  serious about Owls Head this (Labor Day) weekend. Note below the special treatment for "organized clubs" which I take to mean 3 FOL's with their colors on.
This much anticipated annual gathering attracts hundreds of antique motorcycles from all over New England. With favorite marques including Triumph, Harley Davidson, Indian, Honda, Ducati and BMW interspersed with rare and obscure antique bikes from the world over. In 2013 this event attracted more than 300 exhibitors.
Antique and vintage motorcycles take center stage at the Owls Head Transportation Museum's annual Vintage Motorcycle Meet and Antique Aeroplane Show on Saturday, August 30 and Sunday, August 31. Owners of pre-1994 motorcycles are encouraged to exhibit and will be admitted free of charge. A special, designated parking area for modern motorcycles will also be set up in the main parking area. The Vintage Motorcycle Meet attracts antique, custom and racing bikes from all over northern New England.
From Harleys and Triumphs to Hondas and BMWs, join us to show off your vintage motorcycle. While the theme of this popular show is motorcycles, guests arriving in their pre-1994 vehicles receive free admission to this show and all other Museum (non-auction) events.
Due to popular demand, 2014 will mark the second year that a designated parking area for the exhibition of modern motorcycles will be reserved alongside Runway 17. Pre-1994 Motorcycles and all organized clubs are admitted free. In 2014 more than 300 motorcycles journeyed to Owls Head making the Vintage Motorcycle Meet one of our most exciting shows of the season.
In addition to assorted vintage motorcycles of all kinds, an array of family activities will include demonstrations, dirt track racers, free Model T rides and (weather permitting) antique aeroplane demonstrations. Young children are encouraged to practice their driving skills in the Kids Corral area, which features pedal cars and pedal planes. Remember, we fly early, so try to get to the Museum in the morning to see our planes in action!
During the event Museum will be open so that visitors can tour the collection and exhibits, including our newest exhibit <em>Faster: The Quest for </em><em>Speed </em>(May 2014)<em> </em>highlighting the rich history of motor vehicle racing in New England.
In the event of rain, alternate plans for children may include interactive readings from the book<em>Excuse </em><em>my Dust</em>, museum scavenger hunts, pedal cars and a variety of transportation-themed art activities. Special offerings at the Museum will include running vehicle and motorcycle demonstrations, presentations on aircraft and automobile industry history and automobile maintenance demonstrations in the ground vehicle restoration workshop.
Admission is $16 for adults and children under 18 are admitted to the Museum and show free of charge. Delicious refreshments including sandwiches, burgers, salads, soups and lobster rolls catered by French & Brawn Catering and Market Place will be available for purchase at the Museum's Caboose café during both days of the show. No pets are allowed in the Museum or on show grounds.
I know it's been a slow summer ride-wise but here's a chance to make up for it with a scenic tour of the Maine coastline and a quality destination. This can be either an overnighter or a day trip. Check out the web site below and check yourself in.
www.owlshead.org/events/detail/vintage-motorcycle-meet
Lets ride!!!!!!!!!!!!!!!!!!!
Ok, you slugs. we all know it was a long winter. Ready to make up for some lost time? Check out these swell options the Fathers intend to visit in the next few weeks:
On Sunday May 18th, we'll warm you up slowly with a little jaunt to NH:
Surely you can make it all the way to Route 108 in Dover NH right?
We'll stop by http://www.statelineswapmeet.com/
Memorial Day weekend promises to be an international sensation (but hopefully not an international incident) when the Fathers' very own Francophone, l'Arrêt au Stand, leads us on a swell tour of Canada for three days and two nights.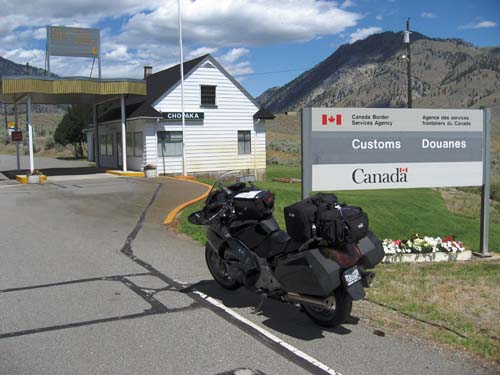 Grab your passport and take off, eh?
The week of June 2-7  it's
 http://www.americade.com
More later…
Sunday River fired up it's snow guns last night but this Saturday – November 16th – looks warm enough to ride mid-day. Anyone up for a lunch run? Maybe the last chance to use your cold weather gadgets for a while…
A little pre-Halloween run Sunday? Looks chilly but sunny. Who's in?
In any event, our Sergeant-At-Arms Marco has, as usual, posited a perfectly sensible suggestion for a day trip to the venerable Keene Swap Meet in a couple of weeks. I hope you all attend. In the meantime, we can still salvage a day trip this Sunday the 15th. Let's plan to meet at Maryann's Diner in Derry at 8:30. Who's in?
Or should I say, "Dare to spend Friday the 13th with me?
That's right boys & ghouls, summer may be winding down but  scary biking season is just winding up. Don't miss this once-in-a-2013 opportunity for a possibly memorable Friday the 13th weekend overnight run to  a suitably creepy destination TBD.  Suggested resting places will be entertained (or skewered) on the comment section of this page for the next 10 days. Please use your otherwise limited imaginations and don't offer up obvious locales like Salem, MA, your mother-in-law's place, the Mt. Washington Hotel, the various boneyards from which The Beast sprung or anyplace in New Jersey.
On the morning of September 13, 2013 an intrepid group of bikers will roll on what will no doubt prove to be a somewhat memorable mystery tour led by the Charlemagne of the Charleyhorse, your truly, with a scheduled return date of Sunday the 15th. Special dispensation for the Satanically-challenged will allow an alternative return date of Saturday the 14th in time to grab your usual pew (or pulpit) to keep the toungues from waggin'. Got it? With minimal good luck, this will not prove to be…
Then again, there's always that bucolic ride known as Plan "B"……..